NEED TO UPGRADE YOUR SECURITY?
SCHEDULE SECURITY CAMERA INSTALLATION SERVICES IN ORELAND, FLOURTOWN, BLUE BELL OR HORSHAM, PA
If you need security camera installation services in Oreland, Flourtown, Blue Bell or Horsham, PA, turn to Michelbacher Contracting Electrical Service. Our electrician will identify the main entry points for your home and advise you on where to place your new security cameras for maximum coverage and effectiveness.
Email us now to schedule a consultation with our security pro.
WHAT ARE THE ADVANTAGES OF INSTALLING SECURITY CAMERAS?
You shouldn't be on the fence about installing security cameras in your home. Professionally installed cameras can:
Deter potential robberies.

Maintain constant surveillance over your home.

Provide evidence should you experience a break-in.
Seeing a camera makes a potential robber more likely to pass by your home. This keeps you and your loved ones safer. Get in touch with our electrician today to schedule your security camera installation.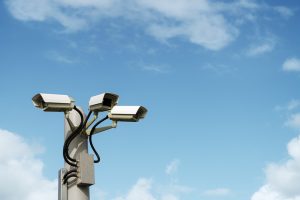 Have you noticed problems with your electrical system? Is your interior lighting dim or in need of an upgrade? Michelbacher Contracting Electrical Service is ready to help with all your electrical needs in the Oreland, Flourtown, Blue Bell & Horsham, PA area.
Call on us for electrical services at your home or workplace. We'll provide you with all the services you need and leave your home cleaner than we found it.
Do you need help with electrical maintenance? Fill out this form to get in touch.