ILLUMINATE YOUR LANDSCAPE
SCHEDULE LANDSCAPE LIGHTING INSTALLATION SERVICES IN HORSHAM, BLUE BELL, FLOURTOWN OR ORELAND, PA.
Expertly placed outdoor lighting is a great way to accent your landscape design. Additionally, outdoor lighting can make your commercial or residential property safer. It can act as both a deterrent for unwanted guests and light your way when you return home after dark.
An electrician from Michelbacher Contracting Electrical Service can install landscape lighting for your property in Horsham, Blue Bell, Flourtown or Oreland, PA. To schedule your landscape lighting installation, call 215-884-4949 now.
WHY SHOULD YOU CHOOSE OUR TEAM?
When you need an electrician to upgrade your outdoor lighting, reach out to us. Many of our previous customers have chosen us because we:
Offer free and accurate estimates.

Have over two decades of experience.

Treat every customer's home like ours.
We provide comprehensive installation services and will handle all wiring updates for your new lighting. If you need professional electrical services, contact us now.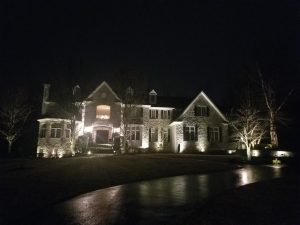 Have you noticed problems with your electrical system? Is your interior lighting dim or in need of an upgrade? Michelbacher Contracting Electrical Service is ready to help with all your electrical needs in the Oreland, Flourtown, Blue Bell & Horsham, PA area.
Call on us for electrical services at your home or workplace. We'll provide you with all the services you need and leave your home cleaner than we found it.
Do you need help with electrical maintenance? Fill out this form to get in touch.