GET KNOB & TUBE WIRING REPLACEMENT SERVICES IN ORELAND, FLOURTOWN, BLUE BELL & HORSHAM, PA
A BAD WIRE CAN CAUSE A FIRE
Your historic home offers a lot of style and charm. Make sure you take care of it. Aging parts and electrical wires could be putting your home in danger. Many homes built between the late 1800s and 1950s use knob-and-tube (K&T) wiring, which is known for bad connections to updated electrical devices which can start fires within your home.
Michelbacher Contracting Electrical Service in Oreland, Flourtown & Blue Bell, PA offers K&T wiring replacement services to keep your home up to code. We'll replace all of your old wires and parts with safe and efficient electrical wiring.
Contact us today to speak with our licensed electrical contractor about your K&T wiring concerns.
WHY HIRE A PROFESSIONAL TO REPLACE YOUR K&T WIRING?
Your electrical wiring plays a key role in your home's safety and value, so up-to-date electrical wiring is important. Replacing K&T wiring in your home can:
Increase your property value.

Improve the safety of your home.

Help you get better home owner's insurance.
Reach out to us today to learn more about K&T wiring replacement.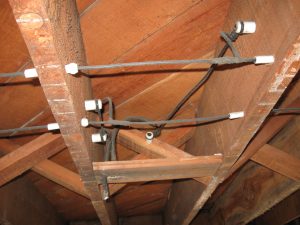 REPLACE THE DANGEROUS AND OUTDATED WIRING IN YOUR HOME
WE PROVIDE ELECTRICAL WIRING REPLACEMENT SERVICES IN THE ORELAND, PA AREA
Do you need knob and tube wiring replacement services at your home in the Oreland, Flourtown, Blue Bell & Horsham, PA area? Michelbacher Contracting Electrical Service can replace your old wiring in no time.
Knob and tube wiring dates back to the 1800s and can increase your risk of a fire at your home. Call 215-884-4949 today to schedule an electrical wiring replacement appointment.
DANGERS OF KNOB AND TUBE WIRING
Higher risk of electrical fire due to the lack of ground wiring. Ground wiring directs electricity to the ground in the event of a short circuit. Since K&T wiring is not wired through the ground, the chance of a house fire from electrical issues increases.

Insulation surrounding knob and tube wiring can trap heat, increasing the risk of a fire.

Since knob and tube wiring installation dates back to the late 1800's and early 1900's, this type of wiring is at high risk of deteriorating as time goes by.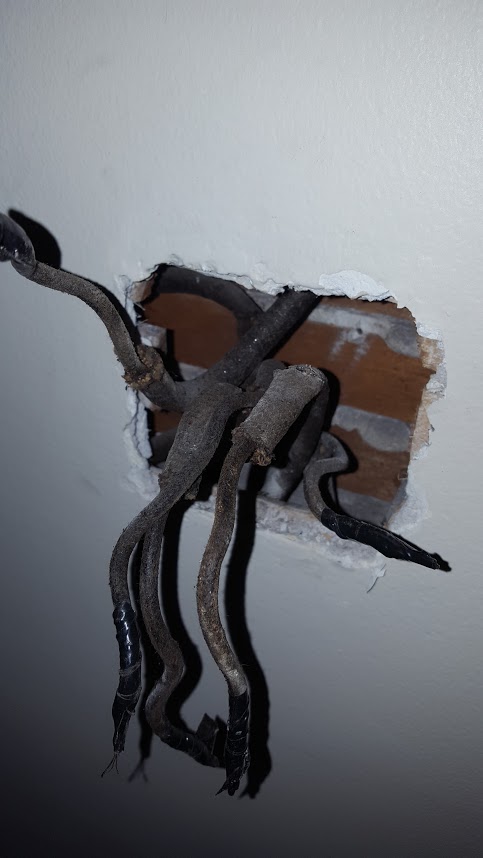 Have you noticed problems with your electrical system? Is your interior lighting dim or in need of an upgrade? Michelbacher Contracting Electrical Service is ready to help with all your electrical needs in the Oreland, Flourtown, Blue Bell & Horsham, PA area.
Call on us for electrical services at your home or workplace. We'll provide you with all the services you need and leave your home cleaner than we found it.
Do you need help with electrical maintenance? Fill out this form to get in touch.